About Iva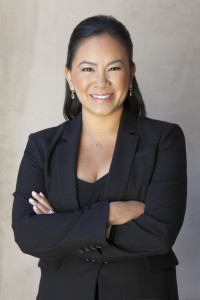 Iva graduated from UC Santa Barbara with a degree in Business Economics and an emphasis in accounting. After college she took the traditional accounting route and joined Deloitte and Touche's Audit practice in Los Angeles focusing on the manufacturing industry. During her time at Deloitte, she served three years on the board of the Asian Professional Exchange, one of the largest Asian American nonprofits in California, assuming positions from Chair of Special Events to Director of Finance.
With her strong involvement in the community, she decided to leave Deloitte as an Audit Senior to pursue an accounting position with a nonprofit agency focusing on early-childhood education. From there, she was recruited to work in corporate finance at CBS Television Distribution and then at Nestle USA.
She was later recruited to a position on the Compensation Accounting & Finance team with The Capital Group Companies, the investment management firm that is home to the American Funds, one of the largest and best performing mutual funds in the world.
Her long involvement with the community garnered her wide network in southern California. With a love for networking and connecting people, she recently started her own matchmaking business, Asian Luxe Matchmaking, which has become very successful in a short time.
In 2011, she decided to leave Corporate America all-together to become an Entrepreneur. She has founded and runs a number of businesses all with the common theme of helping people. In 2012, she received her California Real Estate Broker license and in 2013, she joined her family business as Director of Finance which affords her the luxury of doing what she loves most, helping people.
She strives daily to be all that she can be and hopes that she can inspire others to do so as well. Her mission is life is to leave a legacy. In her free time, she has served on 3 nonprofit boards, completed 2 half-marathons and 2 triathlons, graduated from US Army ROTC Boot-camp in Fort Knox, KY, traveled to over 20 different countries. Click HERE to see pics.
Iva is happily married and can't wait to start a family with her husband.