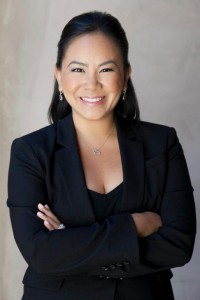 Entreprenuer, Restaurateur, Event Producer, CPA, Real Estate Broker,
Finance Director, Dating Coach, Matchmaker,
Day of Wedding Coordinator,
US Army Bootcamp Graduate, Triathlete, Philanthropist…
You name it, Iva does or has done it.
•Board Certified CPA with over 10 years experience in financial reporting, analysis, corporate finance, consolidations, external audit, internal controls, and Sarbanes-Oxley, in manufacturing, consumer business, nonprofit and entertainment industries.
•Matchmaker and dating coach specializing in helping Asians find love and navigate the rough waters of dating in in the Greater Los Angeles Area.
•Over 5 years of nonprofit board governance experience serving as Finance Director, VP External Affairs, and various other board positions.
•Over 10 years experience in non-profit, wedding, and special events planning.
•Licensed California Real Estate Broker

"We make a living by what we get, but we make a life by what we give." – Winston Churchill